Lots of comfortable seating and table to enjoy your night out.
We have very friendly bar staff who are here to help you with any drink requests
Support our Football team on their fantastic journey towards the Premier Division of the Essex & Suffolk Border League

Amazing sound for Bt Sprt 65" TV and music events.
Enjoy a game of Snooker on our grand table
Play cards, crib, whist, dominoes over a quite drink
Take part in Bingo and on special nights enjoy with a Fish & Chip Supper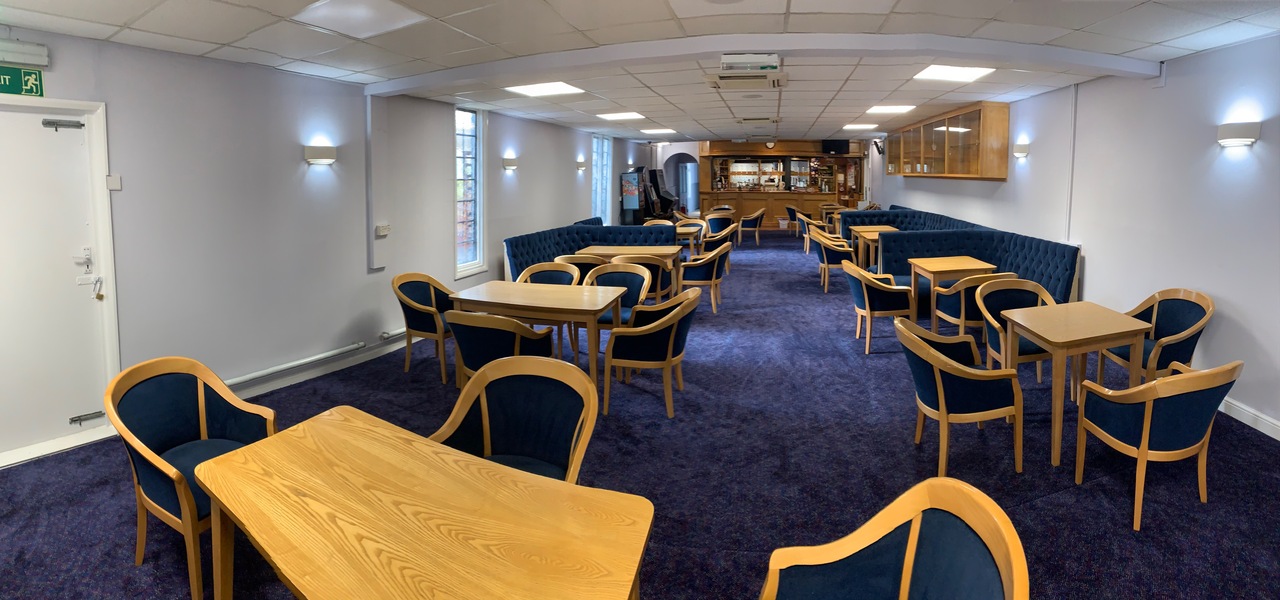 The Belle Vue Social Club has been affliated with the CIU, Club and Insitiute Union since 1926, which started as a Working mens Union in the 1860's.

The CIU provide legal advice, the chance for members to learn about Club law and finance through the Union's Education programme and the opportunity for Clubs to take part in National & Regional Competitions in a variety of sports and games.

A Pass Card costing £3.50, for members who have an Association card, enables them to visit other CIU clubs throughout the country.

Gazette: 27th February
Colchester's Belle Vue Social Club thrives in its 97th year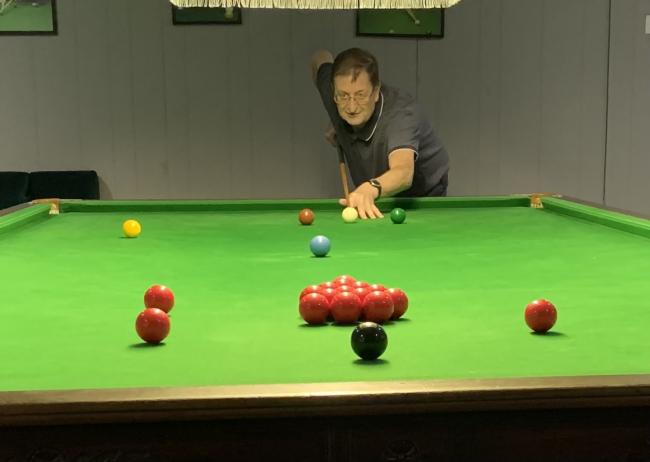 Eagle-eyed – a snooker player aims for a pack of reds
Belle Vue Social Club is only a few years away from celebrating its 100th birthday, and taking a look at it today, it is more than ready to head into its second century.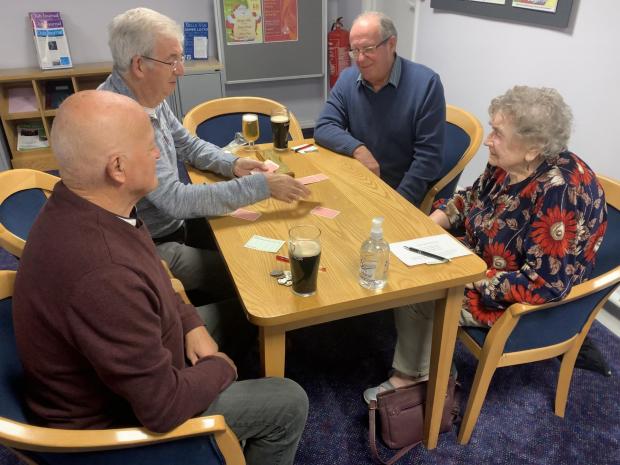 Dealt a strong hand – four players get ready for a game of cribbage
Founded in 1926, the social club started life as a watering hole for railwaymen to grab a pint before they started their shift – and they would presumably stop by afterwards too.
Thankfully, rules and regulations have changed since the 1920s, but people in the 2020s have as much of an appetite to enjoy the good times now as they did nearly 100 years ago.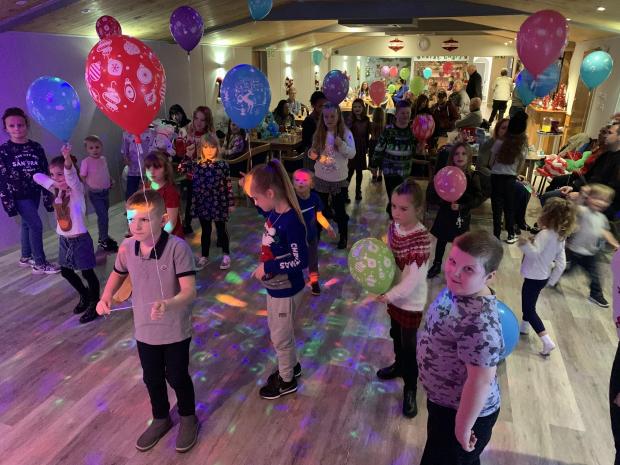 Taking to the dance floor – youngsters enjoy a Christmas party
Recently renovated, Belle Vue Social Club is in Colne Bank Avenue and has around 400 members – though it welcomes bookings for events such as parties and baby showers.
The club's origins post-World War I were modest even for the 1920s – the materials for the first building arrived quite literally on the back of a horse and cart in the form of flat-packed Nissen huts.

The cost? Half a crown – or 2s 6d – which in today's money equates to the rather nominal sum of about 20p.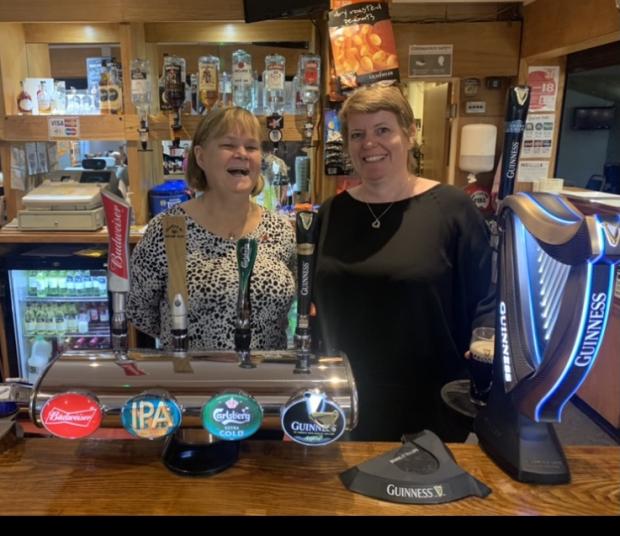 Served with a smile – two of the bar staff at Bell Vue Social Club
If that is something of a throwback, then so were the discoveries from made by renovators Godden and Rudling, who found wasp nests, honeycombs, and even a bottle from Colchester's old brewery Daniell and Sons.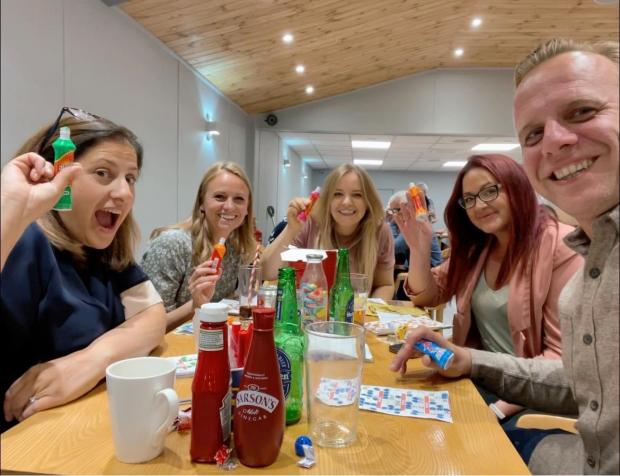 Pens at the ready – a table of guests enjoy a game of bingo
Sue Stock is the club's president; husband and wife, David and Sandra Knight, fill the positions of vice president and secretary.
Mrs Knight has been involved in the club for 16 years, and with Belle Vue having fully reopened after an understandably quiet period between 2020 and this year, new members have largely been on the younger side.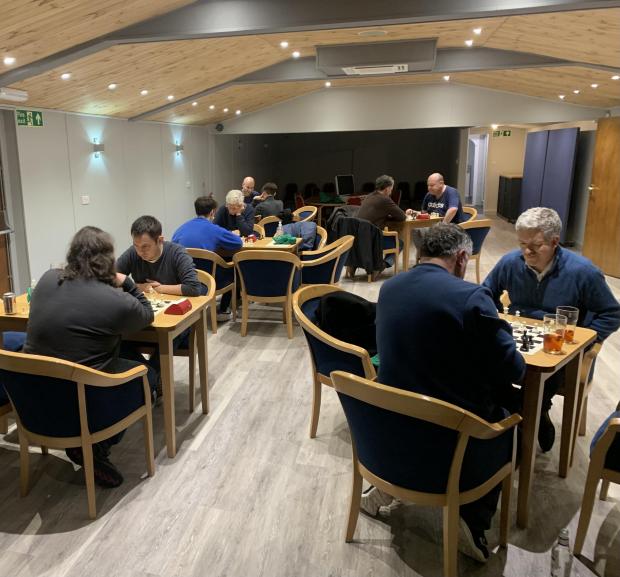 Opening gambit – chess players deep in thought ponder their next move
But for the traditional members of the club, many of whom have been coming along for decades, there are still card games of cribbage and canasta.
The monthly subscription of £1 per month is remarkably cheap – though given the price of the club's first building was about 20p, one realises just how much life can change over 96 years.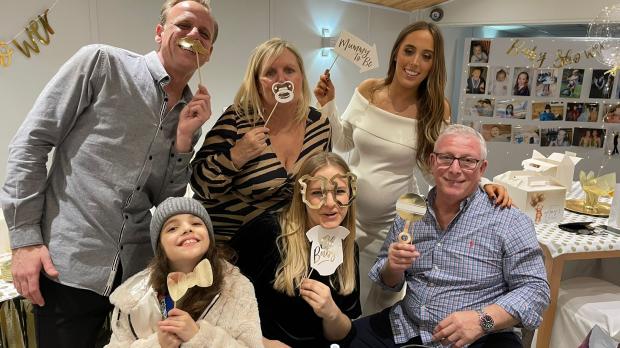 Mum to be – a family gets together to celebrate a baby shower